When you think back to your favorite Christmas holiday, you can almost smell the many scents that surrounded you at that time. It can also go the other way, when you come across a scent that instantly reminds you of a special occasion. Whether it is the woodland fir or spruce scent of the decorated Christmas tree, the peppermint of the candy canes, the cinnamon of Christmas morning cinnamon rolls, or the ginger of a gingerbread house, surrounding you with these scents can put you right in the holiday spirit. Here are a few of the essential oils from Young Living that you can use, not only to boost your holiday spirit, but for a number of other benefits.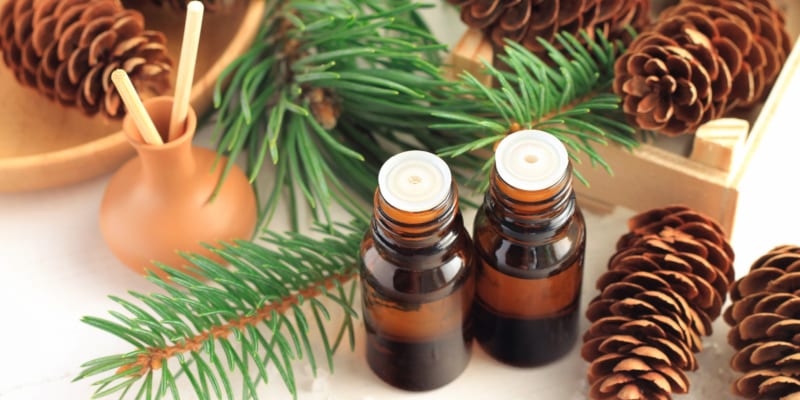 Joy™ Essential Oil Blend- This uplifting blend has a floral scent that brings a sense of happiness to your day. Consider diffusing it during family gatherings to elevate the mood of your guests. It includes bergamot, ylang-ylang, lemon, coriander, tangerine, jasmine, Roman chamomile, palmarosa, and rose essential oils.
Christmas Spirit™- The name says it all, as this unique blend will bring forth plenty of holiday memories. It is a blend of orange, cinnamon, and spruce essential oils that's perfect for diffusing or sprinkling on logs in the fireplace.
Peppermint- The energizing scent of peppermint is not only ideal for boosting your holiday spirit, but it can also be used topically to relieve join or muscle pain from those hectic shopping excursions or help you with digestive discomfort from a few too many holiday treats. It can also provide calmness and relaxation to combat the stresses of the holidays.
Peace & Calming®- Sometimes the best way to get into the spirit of the holidays is to be able to take a step back from the stress that goes along with it. This calming blend of orange, ylang-ylang, tangerine, and tansy can be enjoyed in an Epsom salt bath or rubbed on the bottom of your feet before retiring for the night, as well as diffused.
These are just a few of the ways in which essential oils can be perfect during the holidays. Not only are they ideal for benefits for you and your family, but they also make great gifts. If you would like assistance selecting essential oils for yourself or as gifts, give me a call at Earth's Natural Healings. The above essential oils are available for a limited time in the Holiday Starter Bundle, which also includes a diffuser, three additional essential oils, Thieves® hand sanitizer, and a leopard-print zippered diffuser carrying case. I would be happy to help you experience the spirit of the season, Young Living style!