I enjoy helping my customers find the natural products that promote health and wellbeing in all aspects of their lives.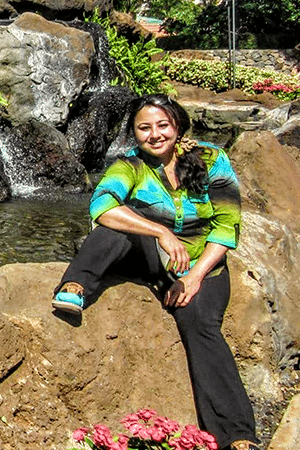 At Earth's Natural Healings, I am committed to providing my customers with natural products and supplements that promote wellness and health in every aspect of daily life. Whether you have a persistent ailment, are looking for ways to purify and clean your water, or are interested in enjoying a healthy lifestyle with natural products, I have just the options you need. I offer excellent products like Young Living Essential Oils and Organo Gold coffee and tea.
All of the companies represented at Earth's Natural Healings give back to the communities in which they operate, helping to raise awareness and provide a higher standard of living. I am proud to say that I support companies with such great missions and look forward to helping you achieve your health and wellness goals with these products.
Raveena Mahtani, Consultant
I was born in Ghana West Africa, and then moved to Lagos for 10 years before completing further studies in India. Having used natural products like moringa all my life, I knew the power of natural plants and supplements for most ailments.
Today, I am a Senior Star Member of Young Living Essential Oils, a worldwide household name in the essential oils industry, and a consultant with Organo Gold, a company with a strong sense of community.
I am so happy and feel blessed that I can introduce others to these excellent products and help people achieve their goals.