Your pet deserves to be healthy, too – check out these exceptional pet products!
At Earth's Natural Healings, a commitment has been made to provide exceptional products that you can feel good about using. That isn't just for you and your family, but also for your pets. Young Living Essential Oils has a variety of pet products that will support your pets' health and let you feel good about what you are giving them. Here are the pet products you can order as a customer: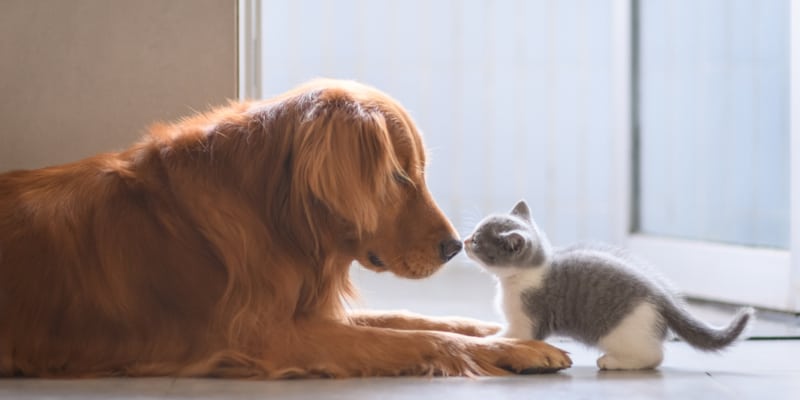 Animal Scents Ointment – For those situations in which your pet needs a smooth salve that is gentle and safe for them, this is an exceptional product to use. It is enhanced with pure Tea Tree (Melaleuca Alternifolia) and Myrrh.
Animal Scents Shampoo – The majority of pet shampoos on the market today have harsh chemicals that can cause skin irritation and other problems. With this shampoo, you will have a clean pet and protect them in the process. It is formulated with five pure essential oils and other natural ingredients.
Animal Scents Cat Treats – If the label on most cat treats has things you don't recognize, you'll love these cat treats that are formulated without added fillers, artificial colors or flavors, or preservatives. Your cats will love them!
Animal Scents Dental Pet Chew – Brushing your pet's teeth is an exercise in futility, right? With this tasty snack that has no artificial flavors or colors, buildup on their teeth is gently removed for better oral health.
Animal Scents Essential Oils – There are five different formulas available for targeted health benefits: Infect Away, Mendwell, ParaGize, Puriclean, and T-Away. Feel free to ask me about which of these you need and how to use them. You'll get the most benefit by utilizing them as a system.
In addition to these pet products being exceptional for your pet, you can also feel good that you are helping Young Living support Vital Ground, a nonprofit organization that is working to protect the habitat of wild-roaming wildlife, such as grizzly bears. Contact me today to learn more about these amazing pet products.