Hair products can be safe and support hair health.
If you want to have healthy hair but you don't want to put your overall health at risk to do so, you'll be happy to learn about the hair products offered by Young Living Essential Oils. At Earth's Natural Healings, you'll find not only shampoos and conditioners you'll fall in love with, but also support to learn which would best suit your hair challenges and goals. There are three versions to choose from for adults, as well as a children's shampoo and a specialty products to consider.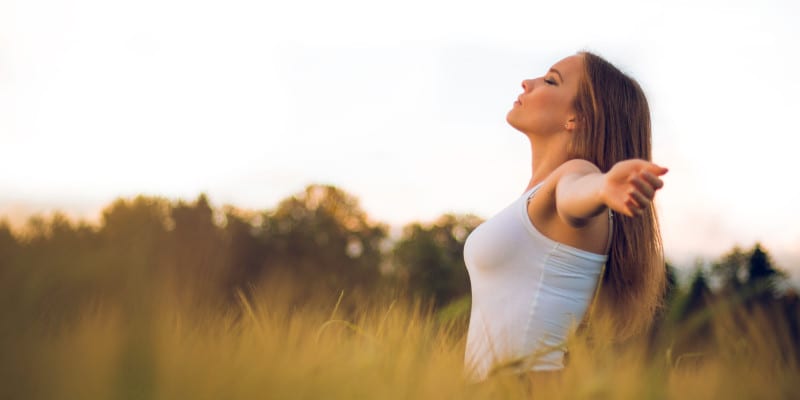 Copaiba Vanilla – With both a shampoo and moisturizing conditioner, you can enjoy the richness and uplifting scent. There are several therapeutic-grade essential oils and plants in these hair products, including copaiba, lime, rosemary, and lavender. This is an exceptional product for dry or damaged hair.
Lavender Mint – The combination of the shampoo and conditioner provides an invigorating cleansing that is suitable for all hair types. With rosemary leaf extract, lavender essential oil, peppermint oil, and other natural ingredients, these will be your favorite everyday hair products.
Lavender Volume – Looking for hair products that will remove buildup and maximize body? This shampoo and conditioner duo is perfect for that. It is also an ideal option to gently clean and nourish fine hair. In addition to lavender, these hair products include lemon peel extract, orange extract, sweet almond oil, soap bark extract, jojoba seed oil, and both Omega 3 and Omega 6, along with several other ingredients to nourish and clean your hair.
KidScents Shampoo – Children deserve to live their lives without being bombarded by chemicals. Consider this shampoo that doesn't have any toxic ingredients, synthetic perfumes, mineral oils, or artificial colorings– just gentle cleansing provided by natural ingredients and therapeutic-grade essential oils, including tangerine and lemon for a scent they'll love.
Mirah Luxtrous Hair Oil – This versatile multitasker has a wonderful floral scent and will add body while smoothing and eliminating frizz and flyaways. It is 100% plant-based with no parabens, petrochemicals, synthetic ingredients, phthalates, sulfates, or animal-derived products. It is made using highly prized Monoi, Abyssinian, and Argan oils, as well as ylang ylang, lavender, sage, and rose oils.
If you have any questions about these hair products, don't hesitate to contact me! I'm here to help you be your best you – both beautiful and healthy!